PLAY BALL! 
Help our Annual Fundraising event while enjoying some summer baseball with the
San Rafael Pacifics! 
July 22, 2023, $30
RSVP to andooley22@yahoo.com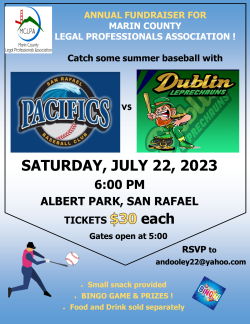 Meetings:
We meet the second Thursday of even-numbered months: February, April, June, August, October, and December, at 6:00PM, in Novato at Sam's Restaurant, 1545 South Novato Blvd, Novato, CA (415-209-6668).  
~Guests are welcome to join!